What People Are Saying...
"Marnie's creative shift work is amazing! I worked with her as I was making a big transition in my business to step into a bolder passionate message. She helped me to move all those pebbles that were preventing me from shining brightly and confidently in my new message. It's those subtle, unconscious things that get in your way. Marnie is truly masterful at helping you identify what your pebbles and rocks are. She's so committed to helping you remove those blocks so you can show up as your most powerful self!"
- Laura West, JoyfulBusinessGuide.com
"I gotta say, that I feel healed. I can't believe the difference! I truly feel like a different person ever since the few minutes I spent with Marnie. Wow do I feel empowered! In fact, I feel taller and it is easier to breathe! I feel ridiculously determined, too! I'm working on my first product which I will create tomorrow morning! Pushing through no matter what kind of massive action it takes!"
A few weeks later, she wrote to say...
"I've been on a major roll with my product...with the help of SO many! Folks have come out of the wood work insisting that I get this product on the market, whatever it takes! One after another they have come forward and said 'what can I do to help.'

Dang me, don't know what you did to me, but I like living in this world where anything is possible! I owe you a debt of gratitude! I am so excited to send you my first product!"
You'll find Carrie Tucker's very first product "Your Sacred Breathing Handbook" here.
"I've had the pleasure of getting to know Marnie Pehrson over the last several years; first as members of the same Mastermind, then we (and several other women marketers) hosted a live event together. After that, I participated as an author in one of Marnie's collaborative book projects, plus she has has been a speaker on several of my telesummit events.

Throughout all of those experiences, Marnie has been unfailingly warm, kind, generous, giving and extremely knowledgeable…in short, an absolute pleasure to work with…but the most amazing quality Marnie has is her ability to rapidly take an idea and put it into action.

If you are looking for an incredibly smart, successful mentor to help you get your light into the world, then look no further, because Marnie's your gal!"

Ellen Britt, PA, Ed.D. Marketing Qi
Victoria Fielding of LightSojourn.com



"Marnie, your Expert 360 Program™ is a godsend! I was getting lost and confused by all the jargon, RSS feeds, passwords, web sites and software required to keep current with all the web 2.0 sites. I posted a blog here and there and did some articles when I could, but I knew I wasn't taking full advantage of what's out there. After just one hour with your team, I had my Twitter, Facebook, company blog and twenty plus articles all working together seamlessly--and now they all update each other! Amazing! Your Expert 360 Program™ is the next best thing to cloning myself. When you say you "Highlight Truth and Talent" I would put extra emphasis on the word "highlight." in fact, you make your experts shine!" Phillip Davis, www.puretungsten.com
"I want to thank you again for the all of the effort you're putting into this program. You could just collect payments and let us fend for ourselves! I really appreciate all you are doing to make this investment worthwhile."
- Stephanie Chandler, Entrepreneur Expert
"When I saw the opportunity to become an Expert at ignitepoint.com, it was really a no-brainer to do. I've been submitting articles to ignitepoint for years, so I already knew what a powerful promotional site it was. So when I saw I could get more promotional mileage out of ignitepoint, well of course I jumped on the opportunity as fast as possible."

- Michele PW, the official Marketing Online Expert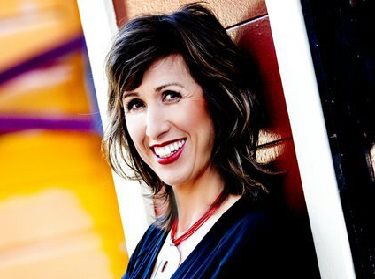 "If you sign up with Marnie as one of her official experts, she holds you by the hand and walks you through this. There are so many resources. It was so incredibly easy. It doesn't matter what you're an expert in, because people go to IdeaMarketers for everything in the how-to department. These articles get picked up by blogs, websites, print publications, etc. It increases your ranking in the search engines. She has a really exquisite program for experts. It has been incredible for me." —Nancy Marmolejo, www.VivaVisibility.com
"I have shared the platform with countless speakers over the last 15 years. Few have left the type of impression on me Marnie Pehrson has.

To say Marnie Pehrson is someone who impacts her audience is an understatement. Marnie has an understated style that leaves an incredibly powerful impression on audience members. She is clear, engaging and humorous; a delightful combination.

Anyone who wants to learn from a consummate professional should be sure to attend one of Marnie's presentations. You will be glad you did." - Kathleen Gage, The Street Smarts Marketer™ www.kathleengage.com
"I've not only had the rich blessing of listening to Marnie speak, but watch close-up as she prepared her messages.

This is one lady who will go the extra mile to make sure she has the best content ALONG with the passion and dedication to connect with her audience so they actually understand the material. I've seen her rework material, sculpt it exquisitely so that the listener can apply the information easily.

When you're listening to Marnie, you can't snooze. You have to interact with the material she presents, and if you're like most folks I know - you're wonderfully changed deep down by the messages." - Lisa Rae Preston InstantNicheEmails.com
Marnie Pehrson was one of the presenters at the Radiant Success Event Conference. One is simply mesmerized when Marnie speaks for she has a story-telling style like no other that gets you connected as if you were sent back in time and have become part of the story itself. As a professional speaker, Marnie provides insightful, valuable information and shows you "How to" step by step that simplifies the process. You want to take action right away after she concludes her speech. Coach Jane Lee www.SalesSuccessMindset.com
Marnie brings clarity to any situation. She has a gift for explaining things in a way that opens new doors of understanding, and brings insight to personal experiences. She recognizes the strengths and needs of her students, and brings her message right into their hands. Her insights will change the way you handle your life, and improve the results you attain." - Jamie Bartschi,musician and music therapist.
"It was my great privilege and pleasure to meet Marnie Pehrson in May, 2010 when she was a presenter at a conference I attended. I knew very little about her topic, article marketing, but was eager to learn from an expert.
Marnie did not disappoint me or the other attendees. Very quickly, it was clear that not only did she know her topic inside and out, but also that she was able to explain in an easy-to-follow way, the steps a person should take when using article marketing to build an online business.
Marnie's pleasant personality and down-to-earth approach in sharing her knowledge was a welcome addition to a conference that was jam-packed with information. I had an opportunity to spend face-to-face time with Marnie in a small group coaching session at the end of the conference, and was very pleased that she took the time to answer each person's questions about article marketing, explaining how to implement it in our own businesses. Marnie is an excellent presenter, and I look forward to another opportunity to hear her speak." - Teresa Beeman, www.TeresaBeeman.com
"For the past 16 years, Marnie Pehrson's consulting and mentoring has been invaluable to me as a business owner. Her constant encouragement, idea generation, and action steps have helped me create several profitable businesses. She has taught me through word and example how to believe in myself, trust my heart, and persistently reach for my dreams. She is a person of action and will elevate your business if you're ready to act."

Eileen Voyles, President, Pinnacle Service Team, www.PinnacleServiceTeam.com
Rory Cohen of Implementation Station Talks about Marnie's Presentation
"Marnie's ability to clearly express herself and inspire me has helped me continue on my path of personal growth. Her Christ centered approach is especially meaningful to me." - Renae Pelo Light the World Retreat Attendee
Jessica Swanson, the Shoestring Marketer, Talks about Marnie's Presentation